These are just some of the life-changing breakthroughs we are fighting to achieve – together.
Stroke is a leading cause of death and disability globally. Sixteen million people will suffer strokes annually, including around 50,000 here in Australia alone. With your support, the team at HRI has started Phase IIa clinical trials in humans to test our new anti-clotting drug that has the potential to improve blood flow to the brain and prevent brain injury, reducing death and disability from stroke. Lead researcher Prof Shaun Jackson says, "This drug may help reduce risk of another stroke."
Giving hope to babies born with half a heart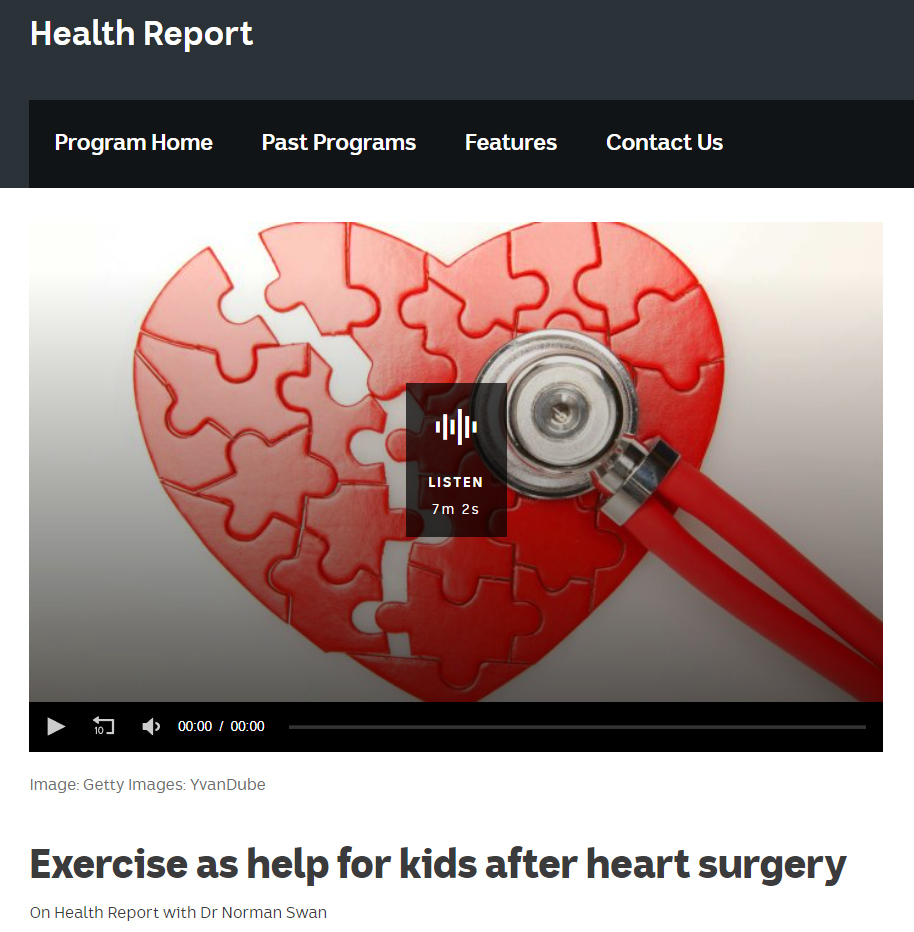 Every day, eight babies are born with congenital heart disease in Australia. Some are born with just half a heart – and if they survive, they suffer complex health problems and lead a life of uncertainty about their future. You, and people like you, have helped launch a world-first exercise study that will bring hope to these people and their families. "Ultimately, this would improve the health and lives of congenital heart disease patients in Australia and around the world," says lead researcher Assoc Prof Rachael Cordina.
Your support has enabled a major investigation that has confirmed a strong link between atrial fibrillation – irregular heartbeat – and dementia. Atrial fibrillation increases the risk of stroke, and one in three people aged over 50 will develop it during their life­time. "Earlier diagnosis of atrial fibrillation could be considered a strategy to prevent or delay dementia and stroke," says HRI's Prof Ben Freedman, who founded the AF-SCREEN International Collaboration that confirmed the link.
Thank you for changing lives.
Every 18 minutes, one family loses a loved one to cardiovascular disease.
Thank you for your huge impact.
Your support is vital to keeping our scientists in the labs and providing the resources they need to keep fighting to protect the community from heart disease.
Your generosity has funded a state-of-the-art macroscope that enables our research teams to monitor, for the very first time, new 'blood clot-busting' treatments for stroke and see the effects in real time.
Researchers Imala Alwis and Ben Hofma personally thank you in the below video.
You are critical to the fight against cardiovascular disease.
Over 70 per cent of the funding for our life-saving work comes from donors like you.
Your generosity allows us to continue our research today – for the treatments and cures of tomorrow. Thank you.

Subscribe to our newsletter to keep up-to-date on your impact.